Location information at bottom.
Carpooling: We will meet at the International House of Pancakes parking lot on North McCarran Blvd at 1:15 on Saturday afternoon. This is exit #10 just off of I-80.  Here is a map. We will depart at 1:30.  We will distribute among cars there. Please meet there if you can take passengers.
Wow! What a great concert and party for the mighty Silver Dollar Chorus. We should all be proud of the great entertainment and our philanthropic support for school music. The donations for the school music programs were substantial and we will be sharing the collections with the schools. Our musical performance was outstanding. Well done to everyone.
Now it is on to Squaw Valley! The team at Squaw Valley is finishing up an elaborate structural Christmas tree for us to perform in. Due to the harsh rain the resort received earlier this week, their plans are changing a bit because they lack snow in some key areas for the parade opening this weekend.
We will report for a sound, light, and engineering test from 3-4 PM. Then they are serving us a beautiful dinner. Then we report back to the stage at 6:30 for a start sometime between 6:30 and 7:00 depending when the parade arrives.
We will be singing inside in the beautiful Olympic Village Lodge. We will wear black pants and white shirts. They will provide us all red scarves.
Car pool details will be discussed at Wednesday's meeting. Plan on being at the resort early so we can start the sound check right at 3:00. Please warm up on the way. If you are uncertain where Squaw Valley is, we will also discuss that on Wednesday. If you will not be at the rehearsal on Wednesday, but would like more information, please call Jeff at 775-200-6624.
It is critical that we have as many people as possible since this is a very lucrative paying event and they have built a special platform for us. Please everyone plan to attend, even those who may not have been able to attend every rehearsal. Those of you who have been sitting on the sidelines, we encourage you to help us out.
Directions:
Enter the Squaw Valley resort area off of highway 89 out of Truckee. Continue on Squaw Valley Road to the ski area. You'll approach the village on the left after a few minutes.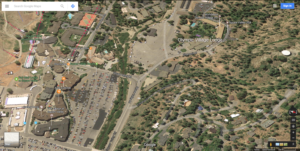 With the village parking lot on the left you'll come to a fork with Chamonix Place.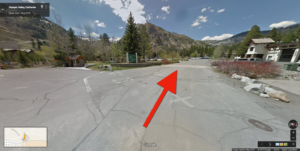 Take Chamonix Place and within a few seconds you'll see the Olympic Village Lodge on your left.